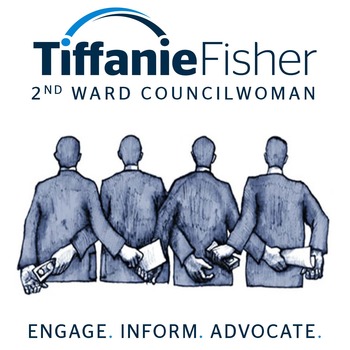 Dear friends and neighbors,
We can again debate whether the mayor of Hoboken should be allowed to have a 2nd job.
But that's not the issue I am writing about to you today.
We debated this in 2018 and my view hasn't changed:  Hoboken residents deserve a mayor whose sole focus is the quality of life for Hoboken residents and who is not distracted with incentives to work outside of Hoboken.  Especially when the salary for mayor is $117K and when the 2nd job is with a politically connected law firm with compensation tied to how much business he can generate; a clear competition for his time. 
The reason I am writing today is because it's different this time…
Mayor Bhalla has joined a firm that is currently the subject of an ethics grievance I filed in October with the state.
The same firm where John Allen, his former Chief of Staff and now Hoboken city attorney, works as well.  The grievance is also against John Allen, Brian Aloia who is the head of Hoboken's law department, and the mayor himself.  I hadn't previously mentioned this to you because I wanted the grievance process to play out.  But given this recent news, it now feels necessary.   
THE BASIS FOR THE GRIEVANCE
In late August
, we learned that Schenck Price was representing owners of the Hoboken bars McSwiggans and Green Rock in the restructuring of their liquor license ownership, a matter that would need Hoboken's Alcohol Beverage Control ("ABC") Board approval.
 We knew John Allen worked at Schenck Price which when combined with being an
 attorney for Hoboken and it's ABC Board was a big red flag and a clear conflict of interest.  In effect, he was being paid by two employers who sat on both sides of an issue.  And he was seemingly using his official role with the city to solicit business for his firm.
For those unaware, the ABC Board is quasi-judicial in that it is the local approving authority for liquor licenses and it also disciplines/fines owners of liquor licenses for any violations they receive.  The board has three members, all appointed by the mayor. Historically counsel for the ABC Board has been independently provided by outside counsel, but Mayor Bhalla brought this position back in house and appointed John Allen to the role.
The ethics grievance alleges:  
John Allen trading on his role as attorney for the City of Hoboken and Hoboken's ABC Board and soliciting business for his other employer, Schenck Price; John is paid $124K salary by the city and until recently, a $15K stipend for his role advising Hoboken's ABC Board;
Schenck Price representing a Hoboken bar owner regarding liquor license matters while knowing one of its own attorneys was representing the same Hoboken ABC Board the bar owner would need approval from – a clear conflict of interest; until late October, on its website, Schenck Price listed John as currently serving as ABC Board attorney; and
Brian Aloia and Mayor Bhalla for allowing this to happen, or not putting the proper controls in place to prohibit this from happening.
In New Jersey, a law firm and/or lawyer cannot represent clients on two sides of the same issue.
There are exceptions that are allowed in the private sector when both clients agree in writing to the shared representation and other protective measures.  But this exception is not allowed for public entities like a city.  And the conflict is not somehow 'cured' if John stops representing the ABC board.  John would have to resign either from the City of Hoboken or Schenck Price to cure this conflict.  Which hasn't happened.  And now that Mayor Bhalla has joined this firm, it makes this issue even more complicated... and more serious.
Also in New Jersey, a city employee cannot use his/her official role to obtain benefits for themselves. 
In this case, it is alleged that John asserted his influence as ABC Board attorney to solicit business for Schenck Price, where he gets his second salary. 
Between August and October
, when I filed the complaint, several OPRA requests were filed with multiple departments within the City of Hoboken to try to obtain documents evidencing what we knew was Schenck Price's activity with McSwiggans and Green Rock.  From the departments other than the ABC Board, the responses came back quickly.... 
But if you could have seen the gymnastics that the administration went through – specifically the law department where John Allen works and Brian Aloia leads - to obstruct our ability to get what we were asking for from the ABC Board and Board secretary… it was crazy.  They responded with several delays extending to beyond Election Day (some 50-60 days after original request)… and ultimately, they denied the requests altogether. 
In late October
though, after some direct questioning from Councilwoman Giattino,
Brian Aloia, the head of the city's law department, provided in writing at first a denial and then ultimately, admission that Schenck Price was in fact representing a Hoboken bar owner.
  And also, that John Allen had coincidentally stepped down as representing the ABC Board on October 13th when he supposedly found out about his employer's representation of Green Rock and McSwiggans.  Failed attempts at plausible deniability and dates not adding up.  Remember, we learned about the representation in late August.
With this written acknowledgement, we now had enough information to file ethics complaints on October 28th.
After the complaint was filed, we learned that the owner of GreenRock and McSwiggans being represented by Schenck Price, donated $2,600 each to the campaigns of Mayor Bhalla, Councilwoman Emily Jabbour, Councilman Jim Doyle, and Councilman Joe Quintero for their re-election/election.  And now we find out, under a veil of secrecy, that Mayor Bhalla has joined Schenck Price.  #youcan'tmakeitup  
What are the real concerns with this and why should it matter to you?
  Like we have already seen, that John Allen and Mayor Bhalla trade your taxpayer dollars and beneficial municipal favors that may not be in the best interest of Hoboken residents in exchange for campaign contributions and/or revenue generating business with their law firm that financially benefits themselves.  The very definition of conflict of interest, corruption and quid pro quo politics. 

Why am I sending this?  Because like other issues that impact your quality of life, I felt strongly that there should be more transparency on this.  What can you do?  Stay vigilent and join me in demanding transparency, honesty and good governance from those you elect to represent you.
Please forward to everyone you know who may be interested in this subject. 
Feel free to email me at [email protected] or call me at 201-208-1674 to discuss what you have read or anything else that is important to you.
Hoboken City Council, 2nd Ward
Engage
.
 Inform
.
 Advocate
.