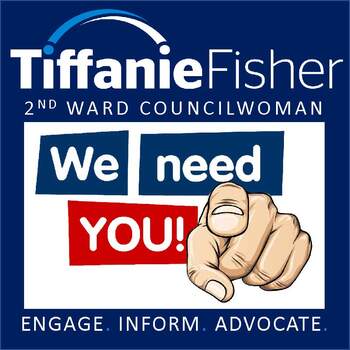 Dear friends and neighbors,
If you oppose the proposed dispensary at 14th and Hudson, either because you agree it's the wrong location or 
because of the political influence behind it and enrichment of elected officials
, or both, then you need to come TUESDAY, NOVEMBER 1st AT 7PM to what may be the last and decisive Hoboken Planning Board meeting and make your voice heard.
We need every voice available.   
You can come and go at any time, but we specifically want you to voice your opposition.  There will be a short Q&A at the beginning of the meeting for the planning professionals, followed by the FINAL PUBLIC COMMENTS.  Here you can say anything about your concerns.
Tuesday, November 1st
Location:  Multi Service Center, 124 Grand St.
There has been a steadfast group of about 30-40 neighbors who have gone to each meeting and successfully have been able to challenge and discredit the testimony of the applicant's operator, architect, and traffic expert.  The applicant, and Jersey City Mayor Fulop, clearly want the dispensary to be as high volume as possible which is contrary to the zoning, contrary to public safety for the residents who live in the area, contrary to the tenets of Hoboken's Vision Zero plan, and contrary to Hoboken's own cannabis laws which prohibit any exterior queuing. 
The congestion and related road safety concerns, as well as having many more impaired drivers on the road in Hoboken and in a residential neighborhood remains the biggest concern.  
The only thing a high-volume dispensary will do at this location is enrich elected officials and their friends. 
The bad guys are winning here and they just can't.
The Cannabis industry was touted to be about social equity and justice, but it turns out it is just another way to enrich elected officials and their friends.
What started all of this was when Jersey City Mayor Fulop and his wife told the prior owner, Tom Brennan who for years ran Hudson Tavern, and the condo board that they were only going to use it for a medical office.  They even put this in writing.  From there Fulop, 
who said publicly recently that he will likely run for Governor
, has seemingly leveraged his position and influence (who wants to say 'no' to the potential next governor) every step of the way for what will be a meaningful financial stake in the proposed, high traffic dispensary. 
His wife is co-landlord and will be receiving rent paid by the dispensary, rent that is often calculated as a % of revenues in retail leases. 
The other co-landlord and his wife's business partner, Drew Nussbaum, is also the treasurer for Fulop's Gubernatorial Super PAC.
Assemblyman Mukherji, who is 

running to be our State Senate next year 

and has Fulop's support, we have reason to believe has undisclosed involvement as well and is still invested in other dispensaries. 
Fulop didn't disclose he was financially benefitting from the dispensary when the application was submitted to the County Planning Board which, when revealed by me, resulted in two of the commissioners recusing due to financial conflicts they had with him.  
Story's traffic engineer who crafted a shoddy traffic report had a contract at the same time with the County via the County Engineer, who also is a County Planning Board member.
John Allen (yes, 

this John Allen

), Mayor Bhalla's in house legal advisor and appointee to the Hudson County Planning board, is slated to be picked to run for State Assembly with Mukherji on the same ticket next year – he will also need Fulop's approval given the district is now 2/3 Jersey City.  Maybe that is why John Allen voted against his neighbor's interest when he voted yes at the County Planning Board?
The ownership structure of the proposed dispensary is a charade - the 60% owner on paper of Story Dispensary is a 28 year old with no management experience who is a bartender at City Bistro, a favorite haunt of Assm Murkheji.  Why this person? I am guessing because the state requires applicants to live in NJ for over 2 years, and there is a fast-track process for women and minority owned and operated dispensaries.  During this entire process, this person has only spoke once, having read a prepared statement and telling members of the public she doesn't have to answer their questions (when she probably is unable to). I would also guess that she is only getting a small annual payment for her role, certainly not 60% of the economics of what will be a high volume, highly profitable dispensary.
The Hudson County judge overseeing the Condo Association's lawsuit against Story, and the Property Owners including Fulop's wife, who just dismissed part of their complaint, is Assignment Judge Jablonski.  Among other responsibilities, he assigns cases to different judges.  This time he kept this case even though his father performs legal services for Mayor Fulop on Fulop's personal home.
And where is Mayor Bhalla on this?  He was the special guest along with Mayor Fulop at Fulop's recent Super PAC fundraiser.  Mayor Bhalla has yet to come out against the dispensary.   

Are these situations all coincidences?  Or the political machine at work?  You can make your own decision.  I've made mine.  
We need your help.  This just isn't ok.  We can't let the bad guys win.  
Please let me know if you can make it. 
As always, please share this with everyone you know who may be interested and reach out any time on any issue important to you: 201-208-1764 or 
[email protected]
.   
Hoboken City Council, 2nd Ward
Engage
.
 Inform
.
 Advocate
.