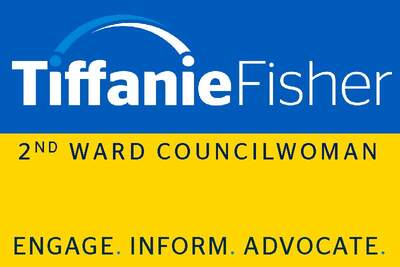 Dear friends and neighbors,
Back to local issues.  This newsletter is primarily a continuation of our community discussion on adult use recreation cannabis.  Specifically, the recent decision on the Hudson Tavern location, how we got here, and changes we are hoping to make to have cannabis be a better fit within Hoboken's community.  Two other quick items before we get started:
Tonight 3/7 – Mayor Bhalla is giving his 3rd State of the City address.  You can watch on the city's Facebook

 and 

YouTube pages.  I was asked to consider providing a rebuttal, but instead after my signature below is what I sent you after the 2021 election about quality of life issues that surfaced in that election that our community felt needed a change of direction.
Wednesday 3/9 - City Council meeting.  You can watch on the city's website

, 

Facebook

 and 

YouTube

 pages.  And you can participate via 

ZOOM.  A few notables on the agenda:  2nd Reading to make outdoor dining areas permanent; a resolution to do an updated appraisal on the former Union Dry Dock to support the current process; a resolution

 

asking the administration to hire professionals to design a new recreation center; and a resolution reappointing CP Russo to the Cannabis Review Board as the City Council representative.

  
Back to Recreational Cannabis in Hoboken…
A FRUSTRATING FIRST VOTE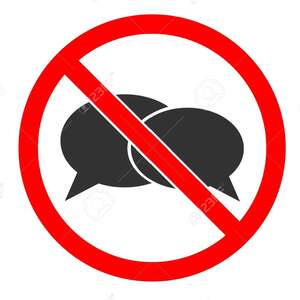 As most of you probably know by now, Hoboken's Cannabis Review Board gave the first local approval for an adult use recreation cannabis dispensary at the former Hudson Tavern site…It came after a five-hour hearing with over 150 neighbors attending, in the face of overwhelming opposition.  From the onset, our neighbors, the people I represent, were not given a fair chance to have a say in their neighborhood.  We should all have input on what happens in our community before a vote is taken, and that didn't happen.  And that should never happen again.      
We are still reeling from this decision.  
Especially my 2nd ward neighbors who own homes directly above and adjacent to the potential dispensary. As you can imagine, concerns about quality of life for their families and young children and the value of what is probably their biggest investment – their home - are front and center to them right now.  Put yourself in their shoes.  They didn't ask for this.
The fight is long from over, the CRB board is just the first step, not the last one.
  Neighbors' voices will be better heard by the Planning Board, who has a history of taking into account the needs of the surrounding neighborhoods.  
I am hopeful that Mayor Bhalla and my City Council colleagues will support this 2nd Ward neighborhood and come out publicly against this application.
  Because the dispensary has not yet submitted their application to the Planning Board as of this writing, the earliest an application for this location could be heard is May. I will be monitoring and you can too by checking here frequently:  
Planning Board Calendar
Please know that I am gutted by this outcome and that I didn't do more to stop it from happening.
WE CAN DO MORE WITH MORE VOICES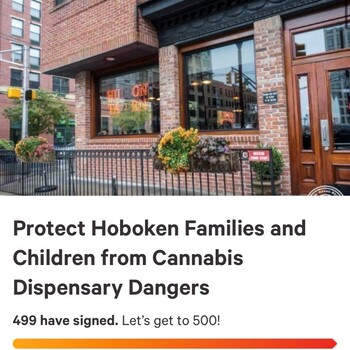 My neighbors have started 
a petition
 that already 499 people have signed to help raise awareness, organize support and send a message to those in decision making roles that residential neighborhoods should be protected from recreational dispensaries and consumption lounges.  
This is not just a Hoboken issues, NJ state law contemplates this specific distinction as well.  I hope you will consider joining me and our neighbors in 
signing this petition
. #MoreVoicesMatter.  [note the donation request in the petition is for change.org, not for the fight].
MAIN CONCERNS WITH THE HUDSON TAVERN LOCATION
90% of the many people I have spoken to across the city since the CRB hearing agree this is a bad location
for the same reasons – 
it is in the middle of the most densely populated residential area in Hoboken
.
  Within 500' of the front door are of the Hudson Tavern are 3,000 homes – almost 10% of Hoboken's housing stock and population.  Given its proximity to the ferry, Pier 13, and the uptown bar scene, it is what the Hoboken Police refer to as a "High Access" point which is the same reason that both (a) it does not fit within a residential neighborhood and (b) is attractive to an operator.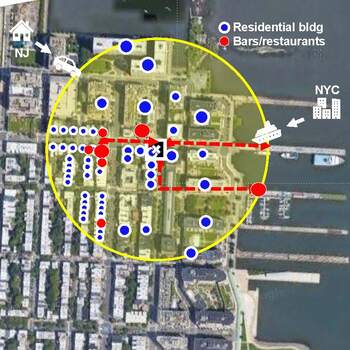 Concerns fall into these main categories: 
Real possibility of sudden, high volumes of visitors and others who will disregard the fact that it is a densely-populated, residential neighborhood and will smoke outside on the sidewalks, adjacent parks and waterfront all day, everyday.  

A "free for all" as a community leader said to me who shared this concern, pointing to the many who already do this now.  Especially in the high access areas.       
Increased impairment of residents and visitors

 sharing our streets and sidewalks and increasing risks to our residents.  Pick any research you can find – combining alcohol with marijuana significantly increases impairment levels.  

What is the very OPPOSITE of the goals of Vision Zero?  Escalating the probability and risks to Hoboken residents of impaired driving 

and bike / scooter riding by putting a recreational dispensary next to multiple bars in the middle of a residential neighborhood filled with children and seniors…
Increasing crime across our city,

 especially in areas surrounding dispensaries. 
Lack of sufficient enforcement framework.  

Hoboken police are already spread thin and unable to address many quality-of-life issues Hoboken residents face due to lack of resources.  They, and most police departments across the state, have received very little training on responding to and handling impairment caused by cannabis. 
Although not all areas across Hoboken are considered High Access, these concerns apply to all residential areas.
NJ state law is actually built around keeping recreational cannabis out of residential areas and only allowing dispensaries in commercial and industrial areas.  
Where the one-size-fits-all law falls short is that it didn't contemplate how it would work in a place like Hoboken, the fourth most densely populated city in the state and country, where every neighborhood is a residential one.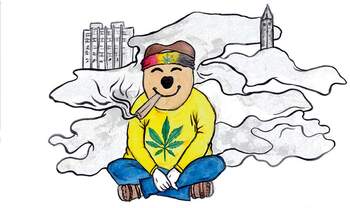 WE GOT IT WRONG
Simply put, when the City Council voted to approve and Mayor Bhalla signed into law the latest version of the Cannabis ordinance last August, 
we all got it wrong
.  
Because of what we are realizing now, I don't think any of my City Council colleagues or Mayor Bhalla read the ordinance in enough detail that night.  Myself included.  I believe we all thought we were approving what was explained to us as perfunctory legislation required by the state to either Opt In or Opt Out of allowing recreational cannabis uses.  Otherwise how could we explain allowing recreational dispensaries to be on or within one city block from locations that have high volumes of children and / or high residential density, including (but not limited to) the following: 
Connors Elementary (C3)

Hoboken Charter (C3)

All Saints Day School and Episcopal Church (C3)

Mt. Olive Church (C3)

Elysian and HoLa Charter Schools (C3)

Marian Towers Senior Residential Building (C3)

The Hoboken Multi Service Center (C3)

Church Square Park (C4)

Stevens Park (C1, C2)

SW Park (C3, I2)

NW Park (I1)

Tom Olivieri Park (C3)

Shipyard Park (C3)

Hoboken Housing Authority (C3)

Hudson River Waterfront Walkway (C3, C1)

Multiple Day Care, Pre-School and Children's Centers like Little Linguists, Hoboken Children's Academy, Kidz City Day Care, Cresthill Academy, Hoboken Montessori, the Little Play Co., Kaplan Cooperative, Pumpkin Patch Pre-School, and Bright Beginnings, to name a few.
CANNABIS LAW CHANGES COMING…
You will see on the 
upcoming 3/9 City Council agenda
, some ordinances with common sense amendments to Hoboken's Cannabis laws. 
 After receiving so much feedback from many of you since the CRB hearing, a few of my Council colleagues and I submitted this past Monday a package of amendments to our cannabis laws to be introduced at the 3/9 City Council meeting and invited all of our City Council colleagues to be co-sponsors.  Great minds apparently think alike, because the next day, Mayor Bhalla sent out 
a Nixle alert
 with his set of intended amendments that overlapped in many ways with the ones we had already submitted, and complemented in others.  Combined, I think we hit on all of the communities' main concerns, but in a way that still supports access to recreational cannabis in Hoboken's one square mile. 
Our City Council subcommittee (Chair CM DeFusco, CP Russo, CM Cohen and HHS Director Pelligrini) met Tuesday night and got to work
 on merging these into one amendment package for the 3/9 City Council that would have broad City Council support with discussions and iterations continuing throughout the week.  
On the 3/9 City Council agenda will be the following three amendments to our Cannabis laws: 
First: 

Co-sponsored by CW Jabbour and myself with broad support of the City Council:

Cap on 6 total dispensaries / 3 in any ward (

this is the most constraining feature)

.

200' public notice requirement

600' buffer zone

Buffer zone to include primary and secondary schools

Restriction on early childhood learning center limited to "cannot be directly adjacent to"  

Recreational dispensaries removed from C-3 Neighborhood Commercial Zone (

this addresses most on the list above

)
Second:

 Co-sponsored by CM Ramos, CW Giattino and myself that includes additional provisions we had proposed that didnt have enough support to be included above, but that we hope will have the 5 votes needed to pass:

Expand 600' buffer zone to include early childhood learning, recreation or day care facility; and parks,

Give condo owners the right to approve (or not) any retail dispensaries in their buildings.

Removing Marineview 1 & 2 as possible locations which CM DeFusco felt was unnecessarily snagged in this, and is also to close to Stevens Park.
Third: 

CM Cohen is sponsoring an ordinance restricting all smoking from city parks.  We discussed this in subcommittee as well as how I learned this week from a few Hoboken Police Officers that they lack  ability to enforce the state law that currently prohibits public smoking of cannabis altogether.  They recommended that we establish a local consumption ordinance similar to the one that prohibits outdoor alcohol consumption

, that would allow HPD to enforce and assess penalties and fines (as opposed to criminal actions).  I hope to introduce this change on the next agenda that would be just a general ban on outdoor smoking of Cannabis.
SO HOW DID WE GET TO THIS POINT…
…where the former Hudson Tavern is at risk of being approved as a recreational cannabis dispensary in the middle of a residential neighborhood and we are having to make significant changes to Hoboken's cannabis laws that we passed just seven months ago?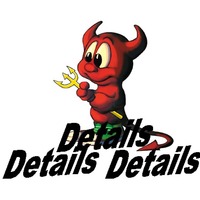 It was three years of multiple pieces of legislation relating to Cannabis and zoning, presented and passed separately and at different times.  And quite frankly, with almost no transparency or public input.  And the 
devil was in the details
 and we – the entire City Council and Mayor – missed the important details of what it meant when these ordinances were combined in the end.  Myself included.    
In late 2018

, it began when the city first tried to put forward broad sweeping Cannabis legislation without conferring with the public.

  As I do, I helped to rally the public and called for what has been Hoboken's only public meeting on cannabis to date in our community which focused primarily on medical use cannabis.  
In early 2019

, the City Council passed Hoboken's first cannabis regulation for medical use only, having removed recreational use to give us more time to get it right.

  It limited the medical dispensaries to 3, could only be in then what was Hoboken's CBD district (central business district) and Industrial Zones, and no more than one could be in any zone.  I had removed what was referred to as I-1(w) – Industrial zone 1, waterfront – the only non-residential zone in the 2nd ward at that time.  This zone included 15th St. East of Willow, Shipyard and Maxwell.  As a result no areas of the 2nd ward were included as possible locations.  
In May 2019

, unrelated to Cannabis and a totally separate discussion, we approved Business Expansion legislation to make it easier for businesses to open in Hoboken.  In addition to breaking Hoboken's CBD into two - C1 and C2 districts, a new commercial district was established - C3 – for upper Washington St, 14th, and 1st streets, and Jackson St. across from the HHA.  The new C3 areas were all previously residential zones and given the residential density and neighborhood feel in those areas, the new C3

 designation was defined as  "Neighborhood Commercial" with more restrictive and less intensive zoning vs. 

C1

 and 

C2

.  Specifically, the stated purpose of C3 is: 

to provide a range of shopping, goods and convenience services that cater largely to residents in the surrounding neighborhood

.  

Businesses in this new district will be smaller in scale and of a lower intensity than those permitted in the C-1 and C-2 Districts.  

And Hoboken's Land Use Element suggested that provisions in the C3 district "…are intended to prevent undesirable impacts to nearby residential neighborhoods". 
On August 18th, 2021

 the City Council voted on recreational cannabis.  

We were told it was perfunctory, required by the state by August 21st and was only to opt-in or opt-out of allowing recreational dispensaries.  We opted in that night, agreeing to host three of the six allowable licenses.  Had we not acted, we would have been forced to accept all of the state's legislation for a minimum of five years.  Also included in the Cannabis legislation that night, was (a) updates for the revised Business Expansion districts we passed two years earlier including what was now all four commercial districts – C1, C2, C3 and C4 (the latter is the hospital); (b) less restrictive proximity requirements – limiting proximity regulations only to not sharing block frontage with a primary and secondary school; and (c) eliminating the cap on number of licenses allowed. The result being, Hudson Tavern was suddenly considered a possible location as with all of those schools, parks and residential buildings I mentioned above.
NEXT STEPS?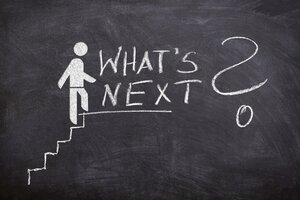 I am going to use this space to support local initiatives for the victims of the war on Ukraine.  My friends who own the amazing Otto Strada and the soon to open KikiLu Gelato are hosting a fundraiser on Wednesday where 100% of the sales proceeds from certain items on Otto Strada's menu will be donated to 
Project Hope – Ukraine Crisis Campaign.
  You can also donate directly. #AllActionsMatter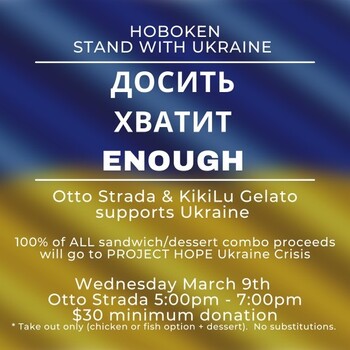 Please forward to everyone you know who may be interested in this newsletter.  
Feel free to email me at 

[email protected]

 or call me at 201-208-1674 to discuss what you have read or anything else that is important to you.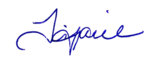 Hoboken City Council, 2nd Ward
Engage
.
 Inform
.
 Advocate
.
---
Hoboken voters want change in direction on quality of life issues such as:
Lack of any proactive steps to everyday flooding. 

 We learned in this election that the NHSA only cleans out our sewers once every three years.  This seems like a logical place we could make a change that could have an immediate, big impact.
Vanishing parking spaces and more cars.

  Lack of parking singly impacts the quality life of most people in Hoboken every day.  The solution cannot just be a war on cars, it has to include an understanding of this necessary amenity for so many of our residents and a focus on solving.
Feeling that our streets and sidewalks are less safe

.   Vision Zero can no longer be only bump outs and resurfaced roads.  It must include resident input to create a culture of safety that residents deserve which includes reduced speed limits, all-way stops at intersections and more enforcement of our traffic laws.
Little vision around development and its impact on the community.  

Team Bhalla City Council candidates said more development will improve everyday flooding.  I can tell you that no discussion exists around the impact of significantly increasing our population and what demand does to our sewers, our water, our traffic congestion and the capacity within our schools. 
No focus on affordability concerns

.  Concerns about rising rents, rising property taxes, low wages, rising transportation and parking costs and rising food prices impact Hoboken residents of all income levels.  This administration's only actions to date have been to gut the rent stabilization office, offer rent relief that favors landlords, and hire an inexperienced elected official to run a new housing division (to keep her from running in this past election).  This. Just. Needs. To. Change. 
Insufficient recreation offerings.  

The administration needs to stop making redevelopment decisions as election driven ones and actually sit down and plan for the needs of our community including a modern community center and pool.  We have literally made zero headway in four years.  Whether it is working with the team at the former Y to rebuild it or building a new community center next to the NW Park or at the Multi Service Center, or all.  Hoboken needs to figure out how to make this happen ASAP.
Homelessness.

  As Paul Presinzano said during a campaign debate, for such an important issue, we need to have more than a headline grabbing task force that has only met three times since 2018 and whose only accomplishment was these "homelessness donation meters" in December 2018: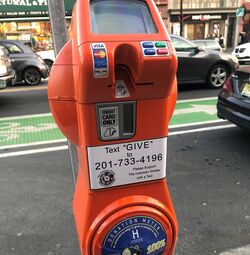 These are the big issues we heard about on the campaign trail this year.  And they aren't going away – as a matter of fact, status quo policies only make these worse.  Voters have given us marching orders and a mandate to make changes in these areas to improve our quality of life.