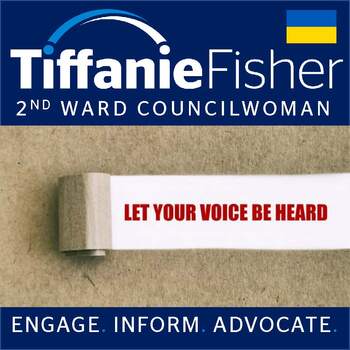 Dear friends and neighbors,
Hope you are enjoying what a gorgeous day it is in Hoboken (or wherever you may be)!   
This is one of the most critical weeks in Hoboken –
THURSDAY JUNE 9th – Hoboken Planning Board Meeting to hear the first cannabis dispensary application for Hoboken, this one being the controversial one at 14th and Hudson brought to Hoboken by Jersey City's Mayor Steve Fulop.
TODAY JUNE 7th – Primary Election Day where New Jersey will be determining who will be running in November to represent us in Congress.
Before we get started, I want to set the stage a little with this...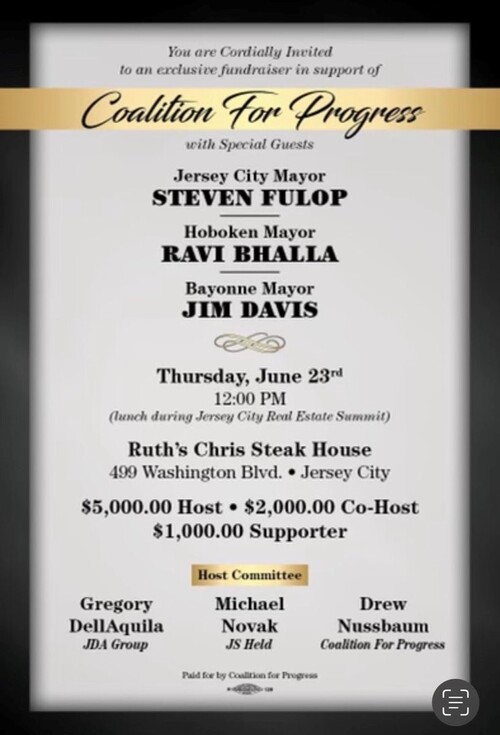 What is it?  
An invitation to a fundraiser on June 23rd...  
COALITION FOR PROGRESS IS THE SUPER PAC AFFILIATED WITH JERSEY CITY MAYOR FULOP.  U

n addition to raising money to back selected campaigns it is also expected to be used for Mayor Fulop's anticipated run for Governor of New Jersey in 2025.  

The Super PAC currently has over $5M cash on hand.

  
DREW NUSSBAUM, CO-HOST OF THE EVENT  

– Sound familiar?  He is both the Treasurer of the Super PAC, and more relevant to our discussion, is now the co-owner with Mayor Fulop's wife of the former Hudson Tavern who, together, will be financially benefitting from the proposed new dispensary as landlord, if approved.
MAYOR BHALLA, SPECIAL GUEST

 – There to support Mayor Fulop and Drew Nussbaum by helping to attract donors.
BIGGEST, REGIONAL REAL ESTATE DEVELOPERS - target donors and audience.  
Have you ever heard the Bill Maher bit "I don't know for a fact, I just know its true"… ?  In the last couple of weeks, I have had an epiphany: 
Could the cannabis law changes pushed by the Bhalla administration last August have been a political favor to Mayor Fulop for his financial interest in the dispensary at 14th and Hudson?
Since 2018 when our first cannabis related ordinance was introduced, only three areas of Hoboken were allowed to have dispensaries and only three dispensaries in total: 
Hoboken's Central Business District downtown, and
The two industrial zones in NW and SW Hoboken. 
Last summer, less than one week after Mayor Fulop visited the Hudson Tavern location and asked the seller to take it off the market, Mayor Bhalla's administration added the C3 zone (which includes 14th and Hudson) into our ordinance as a permissible area for dispensaries for the first time, and with no warning to the public or the City Council.  
Coincidence?
I was recently reminded recently that two weeks later, Mayor Fulop inquired about where dispensaries could go in Hoboken – Hudson and Washington specifically.  I thought maybe he was asking for purposes of drafting Jersey City's ordinance.  And then five days later, the City Council voted to eliminate the cap of 3 dispensaries altogether and add C3, with Mayor Bhalla quickly signing this into law.  
Although "I do not know for a fact"... what is definitely true is that the landscape of all of Hoboken, not just the 2nd ward, is going to change forever because of this.  
Hopefully before this happens both Mayor Bhalla and Mayor Fulop will take the huge opportunity to do what's right
, support the will of the community and the laws established by Hoboken's governing body, and make choices to put the public's interests before their own.  
PLEASE CLICK TO EMAIL BOTH AND ASK THEM TO

:
MAYOR FULOP – please end the agreement you have with Story Dispensary and find a business that is more suitable and a better partner for the surrounding, family-filled neighborhood, and
MAYOR BHALLA, if still necessary, please encourage the planning board to vote no, and also to sit at the dais with them (instead of your designee) and vote no yourself to show Hoboken residents that you want to protect their quality of life.
WE NEED YOUR VOICE
JUNE 9TH, 7PM CITY HALL
HOBOKEN PLANNING BOARD MEETING
Speaking of the Hoboken Planning Board meeting.... Whether you oppose the location or are just angry about how it came to be (like many of us), PLEASE ATTEND THIS MEETING!  Even if you do not plan to speak and just want to join in solidarity.  The two main reasons I am asking you to be there are:
ONE: We need to fill the room and give the Planning Board everything they need to turn this application down.  An application that is only before them because of the snafu that happened with the change in law (yes, I voted for it…) that allowed this to slip through.  THIS IS 100% A #MOREVOICESARENECESSARY MOMENT.   
TWO: Because our neighbors need us and we need to support them.  Like we do in Hoboken.  Those who live in and directly around this dispensary and are being most affected. They are fighting for their families, their own safety and their life savings.  They did nothing to ask for this, and should not be penalized by what is effectively a political favor.  If you are someone that benefitted from your neighbors rallying for something important for you, pay it forward and be that neighbor for them.
SO WE ARE CLEAR:
THE ISSUES WE ARE ADVOCATING FOR
1,200 of our neighbors have already signed 
a petition
 and 100 have organized to actively advocate for this, including creating this (and attached) flyer and the website 
no14thstreetdispensary.com which has a lot of information that is worth reading and watching, including videos
.  
A lot of discussion amongst this group went into what the crux of the issue is and the right message: 
"quality of life concerns about what a very busy, oversized dispensary, open all day, seven days per week, will have on the already congested, most densely populated and family-filled residential area in Hoboken that Hoboken PD even refer to as a "high access" area."  These include: 
Added crowds to an already congested area

Increased traffic & double parking

Crime concerns

Close to children & preschools

More competition for scarce parking

Tourism related nuisances

More impaired drivers & risks to pedestrians

Double impairment (pot & alcohol)

Greater outdoor consumption & odor

Armed guards

More intense party destination

Potential reduced property values
This neighborhood group of 100 neighbors felt strongly that the message is NOT opposition to dispensaries or cannabis, and in fact most support both. 
In terms of residential density, to give you an order of magnitude - Hoboken has the 4th highest population density in the state overall and one of the top in the country.  But the area directly around the dispensary has 2-3x greater residential density than for all of Hoboken.  
Hoboken: 

60,000 residents

~ 400 blocks

150 residents/block

3 Block radius from Hudson Tavern: ~ 6,000 residents

15 blocks

400 residents / block
MAY 24TH COMMUNITY MEETING REGARDING UPTOWN CHAOS
(EVEN BEFORE A DISPENSARY HITS THE AREA)
On May 24th, I had a community meeting at 12th and Sinatra with Hoboken Police Chief Aguiar and Captain Petrosino and 65 of my our neighbors - which is a crazy big crowd for a meeting like this.  But it shows that the issues are pervasive across the neighborhood.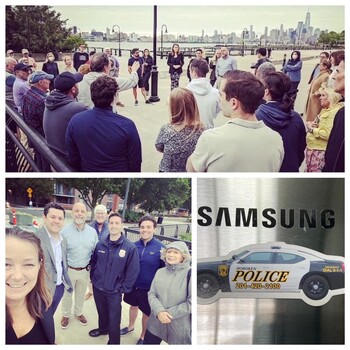 The topic – safety and other concerns of the upper waterfront and surrounding streets.  It was probably the best community meeting I have been to because #MOREVOICES came out and all told the police effectively the same story.  And the police heard it.  The story of chaos in the area, and lack of any meaningful police presence.  Specifically, those coming into, but unfamiliar with, the neighborhood and speeding through stop signs along the waterfront and in the area, drunken visitors making loud noises all night long, cars with loud motors cruising the neighborhood and revving engines while stopped at the painfully long light at 11th / Sinatra / Hudson, and finally, surprising to me and HPD, drugs being dealt near Maxwell Park.  Most evidence of the toursim element of the area, and where it conflicts with the residential neighborhood.
We agreed as a first step for Hoboken PD to target 3 areas with additional police presence: 
On weekends - the intersection of 14th and Sinatra where people speed through stop signs
Thursday, Friday and Saturday nights – around the time that Pier 13 closes
Overnight, daily – near Maxwell Park.
And when we realized only 20% of the crowd had called HPD in the past, we emphasized the need for members of the public to do their part: say something if they see (and hear) something:
if it feels like an emergency, call 911,
if not, call the non-emergency line at 201-420-2100.  Please take a minute to add this number to your phone.
Chief Aguiar did point out to the crowd that police resources are limited as a constraint to having more regular police presence, but they would make a greater effort.  Last night I was happy to see more of Hoboken's finest policing the area, as well as hearing about their quick response to a call at 3:25 am of disturbing activities in Shipyard Park.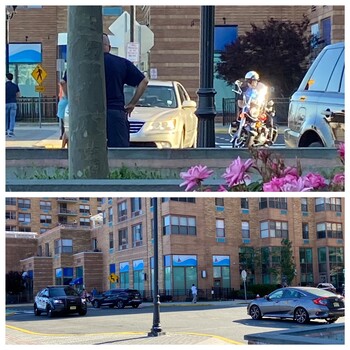 At the end of the community meeting, a couple of neighbors raised the concern of how this will be even worse when the added attraction of a cannabis dispensary comes into the neighborhood, just a block from the waterfront.  And all agreed, even the Hoboken PD representatives.  We didn't discuss further because I said we would be having another community meeting just on that topic, if necessary. Let's hope it isn't.
MORE THINGS CANNABIS
REVIEW BOARD AND PROPOSED BLUE VIOLETS DISPENSARY
At last week's City Council meeting, the City Council voted 9-0 to expand the Cannabis Review Board to seven people.  This measure goes a long way toward ensuring the CRB's decisions reflect the interests of Hoboken.  
TIME SENSITIVE

 Please consider signing 

a petition opposing the Blue Violets dispensary proposed for 628 Washington that the CRB approved after the City's Commonsense cannabis regulations came into effect on April 28th.  This location violates Hoboken's laws that prohibit a dispensary from being within 600' of a school - in this case it is just over 200' and directly across the street from two schools – both All Saints and Hoboken Charter.  A number of parents are just finding out about this now, and are angry they were not made aware prior to the CRB meeting.  We need as many to sign this one prior to the planning board's completion hearing on June 14th (where the application may be deemed to be complete and can move forward to a hearing).
HELPING OUR FRIEND JOE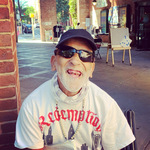 On a totally different note, several of you have asked me recently about our friend Joe and how to help him.  
Right now, I am working with him to try to get him a motorized
wheelchair instead of a scooter, hopefully covered by insurance.  The scooter many of you helped to purchase stopped working and he is currently using one I have rented for him.  He is having knee issues and the scooter is exacerbating them.  Where he could use some help is with his PSEG bill which has gotten close to $2,000.  Ugh.  I have started a new GoFundme for him if anyone would like to contribute: 
Helping Our Friend Joe. 

I know that my recent newsletters and advocacy makes it seem like I am opposed to cannabis, but I am not.  I hated that we raced forward in 2018 without public input just to grab the headline "the first in the state". But I supported at the beginning of all of this taking a measured first step which would allow us to spread out the dispensaries to three areas across Hoboken, areas consistent with state law.  I get and support the arguments for additional tax revenue and that it is now legal and we shouldn't stigmatize it. 
But something happened and instead of a meausred first step, the flood gates flew open when no one was looking.  This is now about putting the genie back in the bottle, and drawing lines back into the sand.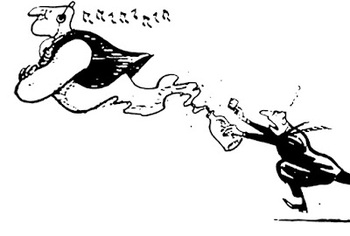 Not all locations are the same.  And I think six is too many to start.  There is a reason they are not in residential areas – our "one size fits all" state law doesn't allow it.  Imagine if instead of the amazing soon to open Kikilu Gelato, a cannabis dispensary was allowed to open at 9th and Garden – across from Brandt in the middle of a residential zone.  Our entire community would be up in arms. 
So 
why should this location be any different?  For decades up until just two years ago, 14th and Hudson was in the strictest residential district in the city – R1.  The only thing that has changed is the area became even more residential!  As a result, the City Council moved the zoning to what was supposed to be a baby step neighborhood commercial zone, one less intense than our CBD, respectful of the surrounding residential neighborhoods but more supportive for businesses to open to support these residential neighborhoods.  An oversized, incredibly busy dispensary that targets attracting people from outside of Hoboken and 25-35 year olds was not what was contemplated.  Not by the governing body nor the City's Masterplan.  But unfortunately, by a mistake that most of the City Council regrets, cannabis dispensaries were briefly allowed in this area until we voted again to correct this mistake. 
If you believe there should be some lines in the sand around where cannabis dispensaries should be placed, then I hope you come out and support your neighbors on this.  If you don't think there should be lines in the sand, then let the state know - they were the ones who crafted the original lines.   
Please forward to everyone you know who may be interested in this newsletter.  Hope to see you Thursday night!  
Feel free to email me at 

[email protected]

 or call me at 201-208-1674 to discuss what you have read or anything else that is important to you.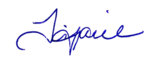 Hoboken City Council, 2nd Ward
Engage
.
 Inform
.
 Advocate
.