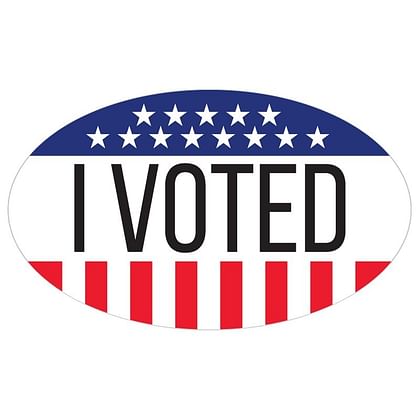 Today I went to the County Clerk's office and I voted NO on the $241 Million Referendum for a Proposed New High School.
And as I said in my last newsletter, my No vote is a Not Yet / Not This vote.  I believe in the enrollment wave, I believe in the need for updated facilities.  I believe in Hoboken's youth and investing in our students.  But I want to see the Board of Education, if the referendum doesn't pass, solicit community input and come back with an informed alternative that is still an amazing investment in our youth, but a better fit for our community.
Like I am sure many of you have done, I have been watching and listening and participating in many discussions about it.  I have read the BOE's FAQ that they have continued to populate with information.  And although I did not attend the in-person info sessions, I did watch the virtual one on the 13th.   
To me it came down to the proposed New High School having:
Excessive, costly amenities that will be underutilized;
Unprecedented high cost per both student and per square foot;
Unprecedented lack of any alternative funding – state or otherwise - to offset the heavy tax burden to taxpayers; and
No projections of future operating costs provided for what is expected to be an expensive building to maintain.
Too much uncertainty around the promised community access to the facilities.

 

With a little more time and more people at the table, I am confident these could be addressed in a way that works for more.

And I would be remiss if I didn't say the process the BOE followed felt un-Democratic, at best, with what seemed like hopes for low turnout from targeted voters.  I just don't see how our community can commit to the largest taxpayer funded investment in history without any public or taxpayer input, without any process that considered alternatives or encouraged the best design, or a process that did not create a level playing field for all voters.  It isn't the good governance we all deserve.

In the past, when a "No/Not Yet/Not This" type vote or voice was given – whether for the proposed massive residential and hotel development on what ultimately became Pier A Park or the Rebuild By Design project that originally was going to have a wall built down Garden Street, but will now have an amazing waterfront park – we saw that when more voices in our community come together, the outcomes are better for many instead of just for a few.  #morevoicesarealwaysbetter ;

The Board of Ed has already offered to come back with an different alternative and as I said previously, and I  think we should take them up on this offer.
Do you like this post?
---