May your home and heart be filled with those you love, gratitude and thanks for all in your life and a sense of purpose and giving for those who need it most.

As always, please forward to anyone you think may be interested in receiving this.  And feel free to email me at [email protected] or call me at 201/208-1674 to discuss what you have read or anything else that is important to you.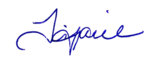 Hoboken City Council, 2nd Ward
Engage
.
 Inform
.
 Advocate
.
Do you like this post?
---