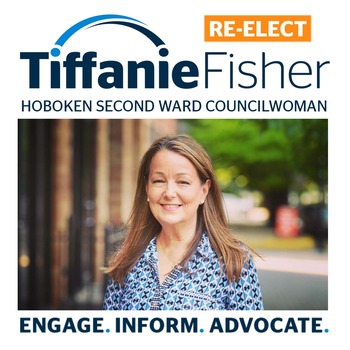 Tonight (Thursday) at 5 pm there is a
VIRTUAL
Special City Council meeting called by Mayor Bhalla that impacts those of you who live in buildings with 10 or fewer residential units and all food and beverage establishments. 
As you may have seen in multiple Community Nixle Alerts, as a step toward addressing the rat crisis in Hoboken, the mayor has proposed a change to Hoboken's trash ordinance to require lids on trash receptacles in certain instances, and encourage lids in other instances.  Please plan to watch / attend the meeting:
To participate and share your views:

via

ZOOM

(must register in advance).

 
The ordinance was introduced on July 12
th
, so tonight's reading, if passed, will become law. Since the administration's communication on this last week, there has been A LOT of feedback from those most affected with constructive concerns about the practicality of the proposed law changes and the fact that it does not adress the large buildings (like those on 15th Street). As a result, there is also an amendment being put forth tonight reflecting input from the City Council hat tries to address some of residents' concerns.
Here is the summary of the changes being proposed in both pieces of legislation:
For premises with 10 or fewer units, refuse containers with properly fitting lids shall be required

 
For premises with greater than 10 units, refuse containers with properly fitting lids shall be required except where space constraints prevent the premises from doing so, and only in that case may disposable plastic bags be utilized, but shall be stored indoors between collections.

 
New requirements for disposable plastic bags:

 
with rodent repellent shall be at least 1.1 mil thick

 

without rodent repellent shall be at least 3 mil thick

 
The weight of the container, when full, will not exceed 50lb.with a properly fitting lid

at all times, including when stored between collections or placed at the curb for collection

.

 
Refuse containers will require lids to be connected.

 
All food and beverage service establishments, regardless of the amount of units on the premises, shall be required to utilize refuse containers with properly fitting lids.

 
Specifications for refuse containers has been changed to remove the maximum size limitation (has always been 32 gallon)
Allows multi unit buildings to have sufficient number of receptacles to meet the needs (as opposed to requiring one per unit – which has always been the requirement)

 
A new "Exception Provision" that allows a property owner to apply to the Director of Environmental Services for an exception to the any requirements in the section.

 
What do I think? After hearing from so many, I think the original ordinance doesn't work as written. So we shouldn't vote yes on it. I also think this the amendment was rushed, however is a better starting point as it at least factors in community feedback. I am concerned there are no plans to enforce, nor a process for the Exception Provision. As you know, I 100% believe in the need to address ways to eliminate food sources for rats, and containing garbage is a NECESSARY step in doing this. And I appreciate the administration wants to take a step like this given I have stated that I didn't believe the mayor has yet done enough to address this growing public health crisis. But the difference between drafting this amendment in a rush to arguably show action vs. taking two more weeks until our next Council Meeting to make this actually make sense and work correctly for our community, is nominal in the grand scheme of things.
---
I know this is tight – I was tied up all day or I would have sent earlier. But I do welcome your feedback and hope you join the meeting.
And I am working on the Rat Survey results. I have gotten 534 responses and will have something next week to share with you.
As always, please share this with everyone you know who may be interested and reach out any time on any issue important to you: 201-208-1764 or 
[email protected]
.    
Do you like this post?
---