540 people responded to my 4 Question Rat Survey that I initiated on July 11th.  The questions were:
Q1  Do you think rats are a public health issue in Hoboken?
Q2 Please describe where you have witnessed a rat infestation?
Q3 What additional actions do you think the city - including the Bhalla Administration and City Council - should take to combat the growing rat problem (check all that apply)?
Q4 On a scale of 1(bad)-5(good), how would you rank Mayor Bhalla's commitment to keeping our city clean and tackling the growing rat issue in Hoboken?
KEY TAKEAWAYS
At the time of the survey (began 7/11 with most responses coming by 7/31), the public believed that Mayor Bhalla was not doing enough to keep the city clean and address what most believe is a public health crisis in Hoboken.
Although rats are seen across the city, there are several "hot spots" that beg immediate attention that is specific to the circumstances of that area.
The top steps that you would like to see the city government take include (in order):

increasing funding for extermination,

allowing the city to step in and exterminate when a private property owner won't,

expanding garbage pick up especially in densely populated areas,

bringing in more dogs trained to kill rats, and

updating laws to require lids on all garbage cans.
Other than expanding garbage pick up, we have started to address the other four but still have more to do.
WHAT TO CONSIDER WHEN REVIEWING THE RESULTS  
Order of magnitude.  First and foremost – 540 people responded from across the city and only about 15% were from the 2nd ward / uptown.  That is a lot of people overall, and a lot of people I typically do not hear from.  Even if you are not someone who has seen rats near where you live, these numbers should give you an idea of how important this issue is to those being most affected.   
Timing – this was sent out in early July.  Since that date, because of signficant public input and pressure, especially on social media (#morevoices), Patch, NJ.com and Hoboken Girl articles, as well as political pressure made by City Council candidates running for election against the mayor's slate including Paul Presinzano in the 1st Ward and Liz Urtecho in the 5th Ward, the mayor's office finally started to take steps toward addressing this public health issue with the recently proposed Lid Ordinance and Outdoor Dining changes (read here for my newsletter summarizing).  So, if surveyed today, the results may be slightly different.
THE QUESTIONS AND RESPONSES:
Q1 Do you think rats are a public health issue in Hoboken? 96.5% said yes.  Not 51%, not 66%.  96.5%.  Remember, order of magnitude.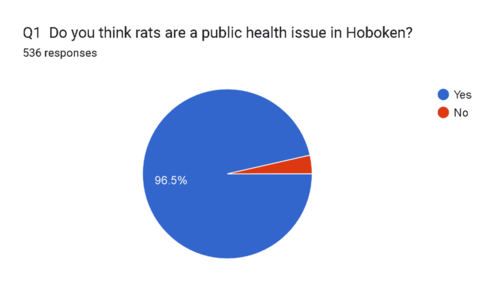 Q2 Please describe where you have witnessed a rat infestation?  485 people identified approximately 600 locations of rat infestations.  This one took me a while to unpack.  That does not mean 600 separate locations, rather it includes many people identifying the same location which revealed about a dozen major "hot spots".  See below where I mapped out all 485 responses/600 locations – you can see how the hot spots revealed themselves.  I have also attached a pdf version that may be easier to read.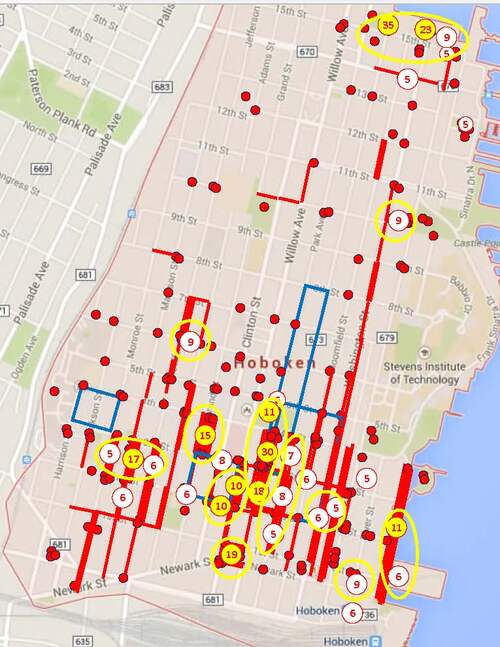 As you can see, the 1500 Garden / 15th Street  was the biggest Hot Spot but not just given the severity of the problem, probably also because of the concentration of people on my distribution list from this 2nd ward area.  And you can also see how other Hot Spots revealed themselves. Keep in mind again, order of magnitude and relative comparison.  The actual counts don't matter as much as how they compared to each other – for certain locations there were many identifications which showed a potential "hot spot" and for other areas there were only 1. 
How to read the map:  Where 5 or more people identified a location, I include the number – for example, 30 people identified the 300 Block of Park Ave as an infested area.  This was the 2nd highest.  Within the responses, it was obvious where locations were related or adjacent to eachother – for example, there were another 18 identifications on the 200 block of Park.  In situations like these, I grouped them together into the following 12 "Hot Spot" areas across the city (in order):
Area around 1500 Garden / Harborside Park / 15th Street
Area around 3rd & Park and Church Square Park
Garden between 1st and 4th
Block bordered by Willow, Newark, Park & First
Area around Madison between 2nd & 3rd
Grand between 3rd and 4th
Lower waterfront and Pier A
Lower blocks of Washington & Court Street
Area around 10th & Washington to Hudson
Area around 6th & Adams and 6th & Jefferson
When you think about these locations – they have both similar and different considerations.  1500 Garden started with an infestation and underground burrows and spread to other landscaped areas near exposed garbage from big buildings.  The area around 3rd & Park seems to stem from an inactive construction site on the block where it is thought the rats live that is then further exacerbated by multiple food sources / exposed garbage cans from many small buildings on the block, including a restaurant.  The point is, neither of these, nor any other hot spot location, will be resolved without a localized, coordinated and targeted effort that is tailored specifically to the contributing factors of that area. 
Q3 What additional actions do you think the city - including the Bhalla Administration and City Council - should take to combat the growing rat problem (check all that apply)?  2/3 of the 535 people who answered this question felt the city needed to spend more and to take action on private property, which is where almost all of the hot spots are located.  Notably, and a surprise to me, were the lower number of responses regarding parklets/streeteries given how much we are hearing about them right now.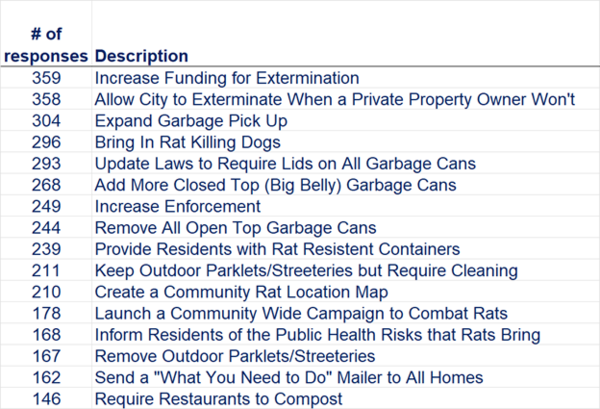 Also within this question, respondents were allowed to provide "other" ideas which included many thoughtful and creative ones including: 
Better enforcement, not just more, meaning targeting the worst offenders, biggest contributors and restaurants and food stores.
Communicate and coordinate with all property owners around an infestation to provide help.
Greater oversight over construction and development sites.
Using mint lined bags (apparently rats hate them)
Tracking the hauling companies' contributing activities (leaving garbage behind, lids and cans strewn around)
Stop overdevelopment until this public health crisis is solved.
Increase fines and use fines to fund expanded extermination efforts.
Ban disposable dinnerware used by restaurants with outdoor dining.
Do a visual survey to determine actual timing of garbage being put out and calibrate removal schedule to narrow time garbage is on sidewalk.
Q4 On a scale of 1(bad)-5(good), how would you rank Mayor Bhalla's commitment to keeping our city clean and tackling the growing rat issue in Hoboken?  61% said below average.  Only 9.5% said above average.  Our goal for keeping our city clean and rat free should be nothing less than a 5 (good) and only 3.2% said our mayor has achieved this.  Of note, as I knock on doors for my re-election campaign, cleanliness of our streets and sidewalks (lack thereof) is turning out to be a top 5 issue in the 2nd ward.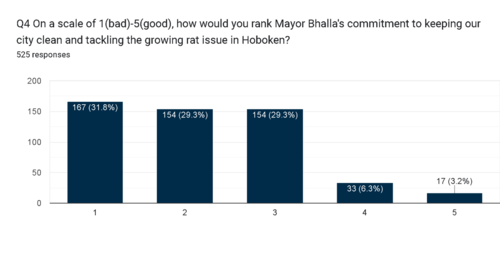 SO WHAT NOW?  WHAT DO WE DO WITH THESE RESULTS?
CONTINUE TO SUPPORT CITYWIDE ACTIONS TO COMBAT THE RAT CRISIS.  The recent lid ordinance and outdoor dining legislation are first steps.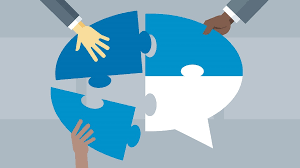 SHARE INFORMATION.   I have sent a copy of the survey results to Mayor Bhalla and his administration responsible for addressing this crisis so they can add to their records.  I am sure that the teams in our Environmental Services and Health and Human Services departments know about many of these locations.  And I am sharing it with you.  Bringing greater public awareness and transparency to at least the hot spot areas will help.  Please circulate with others.  And if you have experienced some successes, send to me and I will share, share with your neighbors, and put on the community FB groups like Hoboken and Hoboken Uptown.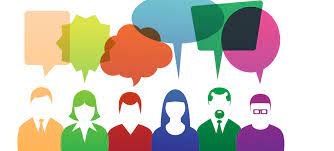 JOIN THE CONVERSATION.  I started a new public FB group called Rat Free Hoboken – click to join it.  The goal of this group will be to bring people together to share information and constructive ideas that will help us solve the rat crisis in Hoboken.  Also, I just opened a second version of the survey – 4 Question Survey - Take 2 – starting from scratch with the same questions to gather more information, and also to get any updated thoughts on how people feel about the situation.  Hopefully we will start to see evidence that we are moving in the right direction!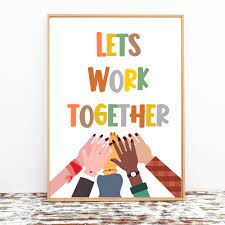 NEIGHBORHOOD ACTION GROUPS.  I heard from neighbors about success stories they had and the common theme was getting all the neighbors together in one place identifying and agreeing the problem, and committing to a plan to eradicate it.  As I mentioned above, each hot spot has commonalities but with different contributing factors that may be unique to that location.  Each hot spot needs its own, unique effort to address these considerations that only the local neighbors know best.  Three examples:
"There was a rat's nest in the front garden of 222 Willow Ave which infested the neighboring homes and entire area of Willow & 3rd. Several homeowners banded together, hiring exterminators to destroy the rats with CO2. Homewoners also elimiated the rat nests by filling in the dirt gardens with concrete or installing screens below the dirt surface to prevent digging. Traditional rat traps killed the stray rats that remained. To this point there have been no rat sightings."
"On our block [Uptown Brownstone], we started to see a few rats running between a few of the gated areas and rummage through the garbage.  I reached out to all of my neighbors on the block and we all agreed to commit to keeping lids on our garbage cans and since then there have been no rats."
My own experience – I have brought together all of the building managers on 15th street to do their part to combat the rat infestation that began behind 1500 Garden.  The manager of 1500 Garden researched and employed Rat Birth Control and CO2 pellets put into the rat burrows with some initial success.  We also brought dogs in to kill the rats.  The issue is not resolved, and the rats seem to have started coming back but all of the managers are focused and in constant communication as well as in communication with the city.  Additionally I am working with my building to get more trash receptacles to remove the high volume of trash bags left on 15th street.
BE A GOOD NEIGHBOR.  It's who we are and what we do in Hoboken.  But we need everyone in our community to want to and to do the right thing in this instance.  If you see something, say something.  Not just to the city, but also to your neighbors.  If all of the neighbors in these hotspots worked together – kind of like a neighborhood watch - to identify and eliminate the rat problems in these hotspots, I feel strongly we will make a major dent in this growing public health crisis.
DEMAND MORE FROM OUR MAYOR, HIS ADMINISTRATION AND THE CITY COUNCIL.  This is a public health crisis and most feel as though Mayor Bhalla is not treating it as such.  The Environmental Services, Health and Human Services and Constituent Services teams are all working hard but this crisis is bigger than the resources they have.  We need Mayor Bhalla to acknowledge that we have a crisis, and we need best practices learned from other cities and employed in Hoboken, we need better enforcement, more inspections, more coordination with private property owners and more resources allocated to extermination.  What cannot happen, is for the administration to say "its not our problem, it's the problem of private property owners."  This is a public health crisis and should be treated that way.  We are all in this together and we need to work together to solve this.
---
I want to thank everyone who participated in the survey!  No one was more surprised than me about how many people contributed!  Your many voices have told a compelling story.  And one that will hopefully help guide us towards solving this crisis.  #ItTakesAVillage
As always, please share this with everyone you know who may be interested and reach out any time on any issue important to you: 201-208-1764 or 

[email protected]

.      
Tiffanie Fisher
Hoboken City Council, 2nd Ward
Engage. Inform. Advocate.
"More Voices are Better"
Do you like this post?
---