It is "support your community" season and there are a few up and coming events that I wanted to share with you as well as some important updates as you start your weekend.  
With only two meetings left in 2019 there is still so much going on!  
Up and comings first, but updates follow and include:
Railyards

 – revised plan

Special Improvement District

 – one vote/hearing away from supporting our businesses

Electric Vehicle Charging stations

 – coming to Hoboken

EScooters

 – no more parking on sidewalks

Medical Cannabis

 – a dispensary potentially coming to Hoboken

HOBOKEN HISTORIC MUSEUM GALA – TO THE 9'S
Tonight 11/8, 7-11pm at the W
.  Tickets are actually sold out for the event, however, you can still support our local treasure by participating in the online silent auction!  There are a lot of great things on offer which you can check out HERE!
HOBOKEN VETERAN'S DAY SERVICE
Monday 11/11, 11am, Elysian Park at the WWI Memorial.  
Please join me for our annual Veteran
'
s Day service
at Elysian Park commemorating "the 11th hour of the 11th day of the 11th month" signifying the end of "the War to End All Wars."
This is always a lovely service each year put on by Hoboken
'
s own veterans from the 
American Legion Post 107
.
It is a great way to be a part of our community and salute our veterans.
Monday 11/11, 7pm at Mile Square Theatre.  
This is a great event that brings Broadway stars to Hoboken!  If you like theater, this is the perfect night out that also supports our own local theater.  There are only a few tickets left, so click here 
HERE
 to buy yours or if you can't make it, you can click here to 
DONATE
 to another Hoboken treasure!
Thursday 11/14, 7-9pm at the Elks.
  There is no better partner to Hoboken in fighting for our waterfront than FBW.  They have been a critical source of information and effort for our fights against Monarch and NYWW acquiring UDD.  Please join me is supporting this important organization!  Click 
HERE
 for tickets.
7TH ANNUAL HOLIDAY FUNDRAISER – FRIENDS OF HOBOKEN FAMILY PLANNING CLINIC
Thursday 12/5, 7-9pm at a private home in the W Hotel, PH3.  Lite bites provided by Chef Anthony Pino.  Please join me for one of those events you just say yes to.  Buy your tickets 
HERE
.  Many of us take healthcare for granted, and many of us can't.  The 
Hoboken Family Planning
 clinic provides health screenings and treatments, education and reproductive health services to uninsured and underinsured women in Hoboken and surrounding areas.  Imagine if you didn't have access to healthcare… through this event you can help someone in a way that couldn't be more important.    

RAILYARDS PROJECT – IT'S BACK AND UP FOR FINAL APPROVAL ON 12/4
In a frustrating chain of events, a revised Railyards plan was approved on 1st reading at our Council meeting on Wednesday by a vote of 6-3 (Cunningham, Giattino and me dissented).  Long story short, it was put on the agenda by the administration, then DeFusco and Giattino agreed to remove until more information was provided – alerting members of the public not to come to the meeting.  With the developer and the unions in the room and pressure from the administration, Councilman Russo made a motion to override the Council President and put it back on the agenda.  The override vote received a vote of 5-3-1 in support of doing so –the supporting votes were Jabbour, Doyle, Russo, Defusco, and Falco.  Why the rush to approve this?  Because of the mayoral race in 2021…yes, it has already started.    
We are told there will be a public meeting on the Monday of Thanksgiving week, and then a final vote on 12/4.  I will send a more detailed description of the amended plan next week as soon as it becomes publicly available. 
SPECIAL IMPROVEMENT DISTRICT – NEW BUDGET INTRODUCED, PUBLIC HEARING ON 12/4
The Council passed unanimously a resolution to introduce the budget for Hoboken's 
first Special Improvement District
.  We are just one more public hearing and Council vote away from 
addressing things like vacant stores on Washington Street and what is needed to attract more people to support our small businesses and commercial properties city-wide.  Much of what you read about the thriving parts of Jersey City relates to the many SID's they have in different commercial areas.  Unlike JC though, Hoboken will just have one incorporating the entire city.  I have been pushing for this for over two years and am incredibly excited that this is moving forward.  We are long overdue.  Please feel free to reach out if you have questions.  If you want to see our businesses thrive in Hoboken, than please tell your City Council representative to vote yes on second reading!
ELECTRIC VEHICLE CHARGING STATIONS COMING TO HOBOKEN
The Council approved a contract to install a few 
electric vehicle charging stations
 in the municipal garages and in front of City Hall.  No timing was giving for installation other than soon.
ESCOOTER LEGISLATION BANNING PARKING ON SIDEWALKS INTRODUCED
The EScooter pilot is coming to an end on 11/20th and the administration did not put up a request to extend.  That said, the Council did vote 9-0 on 1st reading for revised legislation 
banning parking them on sidewalks
.  This will not be effective until late December but would address an important consideration for any future program.
MEDICINAL CANNABIS DISPENSARY – UP FOR VOTE AT PLANNING BOARD
The Hoboken Planning board is in process of hearing its first application for a 
Medical Cannabis Dispensary
 in the commercial district near the terminal.  What is expected to be the final meeting will occur at a special meeting of the HPB on December 11th at 7pm.

"Hoboken has a lot of infrastructure issues.  Hoboken's political infrastructure might need the most work right now.  Bridges need to be rebuilt, and fences need to be mended.  A lot of vitriol has been spilled over the past few years, and the 2017 campaign has never ended.  It's time to mop that up, put a lid on it and get on with things."  This is from 
an 
HMAG ARTICLE
 this week reflecting on last week's election and looking forward to our next one in two years.  
As always, please forward to anyone you think may be interested in receiving this.  And feel free to email me at [email protected] or call me at 201/208-1674 to discuss what you have read or anything else that is important to you.  Have a great weekend!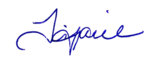 Hoboken City Council, 2nd Ward
Engage
.
 Inform
.
 Advocate
.
Do you like this post?
---