It wouldn't be Hoboken if we didn't have a lot going on and a lot of important meetings on a lot of important topics happening. 
Please mark your calendar and try to join the following two events:
SENATE HEARING ON NJ TRANSIT AT HOBOKEN TERMINAL
Tomorrow evening, Wednesday 11/13 from 5-7pm at the Historic Waiting Room of the Hoboken Terminal.
  Senate President Steve Sweeney Chairs the bi-partisan Select Committee on New Jersey Transit that is investigating NJ Transit operations and performance.  This committee will be conducting a public hearing at the Hoboken Terminal to collect feedback from NJ Transit commuters.  The hearing will begin at 5pm.  
I spoke with NJ Transit and Senate representatives today they are specifically looking for feedback on ALL forms of NJ Transit transportation – trains, buses and light rail.  So please plan to attend and share any and all of your experiences – good or bad. 
In particular the senate committee are looking for people to actually testify at the hearing.  I have done this several times and will do so tomorrow night – it just involves signing up on a list and then sitting in the audience until they call your name.  Then you have just 2-3 minutes to share your experience.  It can be as simple as "my train has been cancelled seven times in the last three months" to "I waited 20 minutes and watched 19 126 buses go by without stopping" to "the light rail is amazing!".  Having an official log allows for a transcript of the hearing to be used for future reference.  All-in my guess is that it might take 15-30 minutes of your time so make this your 15-30 minutes of fame for a great cause! J 
Let me know if you want to join me!
Remember…#morevoicesarealwaysbetter – but 
if you cannot make it
, send me your thoughts tonight and I will try to incorporate in my comments. 
LCOR MEETING ON THE REVISED HOBOKEN RAILYARDS PROJECT
Affordable Housing: Restores "minimum" language for 10% affordable housing set-aside. 
Bulk & Design Requirements: Includes language that provides City control over design, setbacks, etc. – to be addressed in the Redevelopment Agreement and Site Plan application. Requires a shadow study be completed as part of Redevelopment Agreement and Site Plan process.  Minor modification of language regarding the Clock Tower view corridor: removed the word 'parts' in reference to Observer Highway.  Limits Multi-Family uses to Site 2 only.
Future Potential Development: To address concerns regarding the intent of this section, the name of this district that had included approx. 1M square feet of future buildings has been changed to "RBD/ NJT Constrained Area – No Build Zone". Buildable square footage references have been eliminated. Uses are limited to open space uses (active or passive park, walking trails, public art space, etc.).
Sustainable Design & Flood Resiliency: Replaced "construction of a minimum LEED certified" with "construction of minimum LEED Silver".
Variance Relief: Removed the language that allowed the Planning Board (instead of the City Council) to grant future variances.
What it doesn't do is reduce the height of site 1 from 300 ft back to 200 ft, nor restore site 2 back to being commercial instead of residential.  
PLEASE REMEMBER
…notwithstanding the above, just like the current City Council is considering whether to approve this amendment, so can a future City Council approve any amendment to undo any of these restrictions.  
IMHO, what the Council will be considering is changes to a plan that maximize the profits to the developer today without engaging with us on what makes most sense for Hoboken.  And the developer also retains the right to ask for a better deal on the rest of the site in the future. 
Hoboken spent years and Mayor Zimmer led this effort for the area around the terminal to be built as commercial.  That made sense for Hoboken – to attract commercial tenants to the most attractive commercial area in Hoboken.  I have spoken to a number of real estate advisors who say that that area is very attractive to commercial tenants and should be no problem to lease.  So why not have this conversation today - before its too late?   
The ONLY rush is that LCOR has stated they have a contract deadline in the next couple of months where they have to show progress or risk losing their role as developer.  Remember, LCOR does not own the site, they just have the right to develop it.  I am not at all suggesting we don't develop the site, I am only suggesting we do a little more work with them – the right kind of work like understanding the math around what works best for Hoboken – before we agree to any changes to the plan.  Otherwise we are just putting the interests of the developer ahead of the interests of Hoboken. 
Remember, the vote was 6-3 to move forward with this plan that was introduced by the administration.  Jen, Peter and I were the only 'no' votes.

I am not sure if you are aware, but it was this project that made me think about running for City Council.  I sat in the audience in late 2014 when the City Council approved the current plan for the Railyards.  You could tell there was a lot of thought put into the plan including putting commercial uses close to the path terminal and residential further away, but it was obvious the city did not have the benefit of as experienced advisors as NJ Transit and LCOR had. 
 And that is when I thought that maybe my professional background might be helpful to our community.  Since then I have led the effort to ensure that in all real estate negotiations we are not the underdog and are advised by the best advisors so we do not leave anything on the table again.  The Hilton Hotel is a great example - it was our hotel/real estate advisor that reverse engineered the developer profit model that allowed us to ask for $3+ million in community give backs.  Unfortunately, you have to have a willing government to want to do this, and so far on this iteration of the Railyards project, that willingness doesn't seem to exist.  But I will keep fighting for it and for Hoboken.
As always, please forward to anyone you think may be interested in receiving this.  And feel free to email me at [email protected] or call me at 201/208-1674 to discuss what you have read or anything else that is important to you.  Please join me tomorrow night!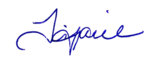 Hoboken City Council, 2nd Ward
Engage
.
 Inform
.
 Advocate
.
Do you like this post?
---