This is a long one and includes many issues big and small, ways to be generous this season, a few up and comings and a question that I need some feedback from you. 
Thank you in advance for reading:
Monday evening uptown commute disruptions due to filming
Helping our hungry - be generous with a click of your mouse
Elysian Park play surface – drainage issues and planned solutions
Road closings – do they annoy you? Need your input!
Hoboken Railyards - update
E-Scooters – continuing saga
Monarch/DPW - progressing
Rebuild by Design – Orange is the new…
1200 Block of Washington – shop small on Thursday's
Hoboken's First Special Improvement District – helping our businesses thrive
MONDAY EVENING UPTOWN COMMUTE DISRUPTIONS DUE TO FILMING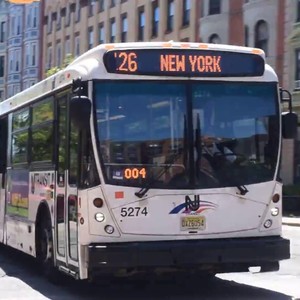 If you get on or off the Washington St. uptown 126 bus at stops north of 11th Street, you will need to change your plans tomorrow (Monday) afternoon
.  A film to be called 
The Trial of the Chicago 7
, starring Sacha Baron Cohen et al will be filming tonight / overnight and tomorrow (Monday) night overnight. Click 
HERE
 to learn more.  This does not apply to the Willow/Clinton Ave bus.
EASY WAYS TO BE GENEROUS – A CLICK OF YOUR MOUSE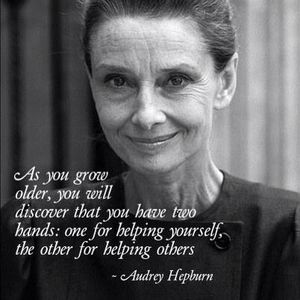 Did you know that Hoboken has two food pantries that thousands of Hoboken residents rely upon to address 
food insecurity.  
And eight Hoboken high school students are homeless? We – all reading this - share the same mile square backyard in Hoboken and have the ability to make a real positive difference in the lives of our neighbors.  There are many ways to do so in Hoboken, but highlighted in this newsletter are just a few that have easy online wish lists that you can literally click, click, and click to make a difference!  #EasyPeasy #BeGenerous #NoExcuse
In Jesus Name Charities Food Pantry 

– Located at Our Lady of Grace Church and Hoboken's oldest food pantry, this was founded in 1981 by the Hoboken Clergy Coalition which basically brings together 

all faiths

 in Hoboken to support those in need.  Click 

HERE

 for their online wish list (food only) and also 

HERE

 for their needed items including clothing for children.
Food Pantry

 at the Hoboken Community Center (former YMCA)

 - The HCC runs a small food pantry to provide essential needs such as food and personal hygiene supplies not only to its residents, but to anyone else in the community who experiences food insecurity.  Click 

HERE

 for their Amazon Wish List.
Hoboken Police and Fire 

Annual Toy Drive

 – All of the toys go to families in need through the Hoboken Grace Church and the West Side Women's Group in Hoboken, which is part of the Hoboken Housing Authority.  Click 

HERE

 for their Amazon Wish List and to put a smile on the face of a child who is less fortunate.
ROAD CLOSINGS – CALL TO ACTION!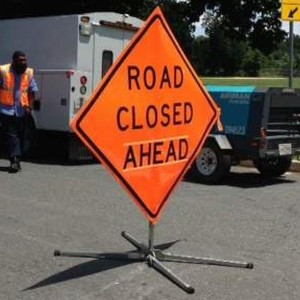 Do you ever get frustrated when a street is closed in Hoboken and you don't realize it until too late – when you are stuck on the last block before the closed street and have only one way you can go (along with everyone else)? Would you like to see a common sense change that would require a simple "Road Closed Ahead" sign like you see in every other community be put up one or two blocks in advance of a road closure? If your answer is yes to either or both, please do the following:  Email 

[email protected]

, cc me, and let them know you support (or not) making this a requirement in Hoboken.
I proposed an ordinance for our last Council meeting that had sufficient City Council votes to pass and would:
require signage in advance (my ordinance called for two blocks) saying "road closed ahead" and
restrict weekday road closures (except in emergency or public safety situations) to between 9 am and 5 pm.  
I am not the first Council person to propose these nor the first to have received pushback.  Part of the pushback was Hoboken PD telling me they had not received ANY complaints from residents about disruptions caused by road closures.  Probably because, like me, no one thought that Hoboken PD is who you should complain to on this topic.
So if you think this is an issue (maybe it is just mine), please take a minute to 
send the email
.  And as I said, cc me so I know how many emails have been sent.  #MoreVoices
ELYSIAN PARK PLAY SURFACE
You may have seen the recent buckling of the play surface at Elysian Park: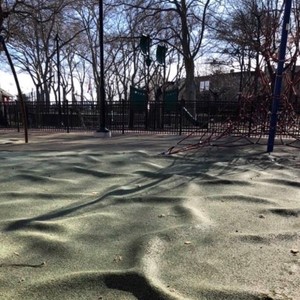 This is being caused by drainage issues.  According to City officials, there is no temporary solution other than the natural subsiding of the surface at some point.  However the City will be doing a full replacement of the surface by Spring.  The City Council approved at our last meeting 
a contract to determine what is necessary
 to address these drainage issues as well as upgrading the spray feature in the park.
HOBOKEN RAIL YARDS - UPDATE
In brevity, more discussions are happening with regards to the Hoboken Rail Yards proposal.  At the last Council meeting there were two proposals put forward – the original one that was introduced and approved by a vote of 6-3 in November and was up for a second vote, and a slightly revised one that was being considered for introduction.  This time, neither had the necessary 5 votes required to pass so both were pulled.  
Additionally, at the last Planning Board meeting, the Planning Board reviewed the proposed plan and determined that the height of the first building (closest to the PATH station) at 300' is inconsistent with the Master Plan, although the rest of the Rail Yards plan is consistent.  
Thank you to the people who spoke anyway at the Council meeting and gave constructive suggestions for the plan, including trying to find a way to improve the connectivity between Hudson Place with Sinatra Drive. 
The entire City Council, led by Council President Giattino, is working together with the Administration, LCOR and NJ Transit to modify the plan to make it more in-line with goals of the City.  This is a unique opportunity for all stakeholders and working together in a constructive way – which would be the first time ever – is the way we can get the best outcome for everyone.  More to come...
E-SCOOTERS CONTINUING SAGA…
No real changes since my last email in terms of plan – meeting with more EScooter companies to get best practices and through a competitive process, determine how and if we can meet the specific safety, enforcement and operational needs within Hoboken by Spring.  For those new to this newsletter – we are taking the winter off.
One thing I did want to bring more color to, and that is Hoboken's survey results.  Last week the City announced that 75% of the ~2,100 who responded wanted the E-Scooters based upon the response to this one question:  "Tell us how you feel about this statement: The e-scooter sharing program should continue in Hoboken."  This statement by the City was picked up nationwide including 
WNYC's Brian Lehrer Radio Show who invited me to be a guest
 and discuss (shameless self promotion, but incredibly honored/star struck).  
The choices for answering and responses to this general question were:  Agree (49%), Agree with but with Improvements (26%), and Disagree (25%).  The City interpreted this as 75% agree which I believe is misleading.  After reviewing, the underlying data tells a different story: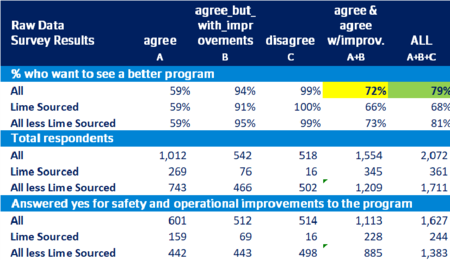 Of all respondents including those who disagreed, 79% want to see changes made relating to safety and education.  And of those 75% who want to see the program per the City's statement, 72% of those want to see improvements.
Conclusion - most in Hoboken don't want the current program as is, they want a better one. 
I'll repeat what I have basically said before:
For those who want to see the program return: including the approximate 300 people city wide (50 from the 2nd ward) who emailed me at the request of Lime, I see the community support for this alternative form of transportation and will be working hard to find a solution to Hoboken's concerns so an eScooter program can work for Hoboken.  But help me help you - instead of just singing the praises of the program, which I already know, help find ways to address your neighbors' concerns about safety and operational concerns.  
For those who do not want to see the program return: 
we cannot ignore the need for alternative forms of transportation for our community that seems at or close to capacity across current forms.  But know that I will not vote in support of an e-Scooter program returning unless we can address your safety and operational concerns.  I will though be working hard to do so.
MONARCH / DPW GARAGE – PROGRESSING
The settlement agreement continues to proceed.  At last week's Council meeting a cost agreement between the City and Shipyard was easily approved whereby Shipyard would pay the City's due diligence costs relating to the activities under the settlement agreement (including the valuation of both the Monarch and the DPW site). This is typical of any redevelopment plan that is being negotiated between the City and the developer.
REBUILD BY DESIGN – 
IMPORTANT
 PUBLIC MEETING 12/12
7:00 pm at Multi Service Center, 124 Grand St. According to the DEP, at 
this meeting
 you will "be updated on project status and timeline, the design direction of urban amenities and landscape architecture components of the project and provide input on design materials presented to help the design team further develop the detailed design."  In particular, Zones 3 and 4 (Harborside Park).  
We are approaching a critical stage of the $230M Rebuild By Design Flood Protection project and your input remains critical.  #MoreVoices
Before Thanksgiving, we had what should have been a public RBD meeting but was limited to just a narrow group of residents, owners and businesses who live adjacent to the 
Zone 3 part of the structure
 – the part that goes from Washington St. (outside Bin 14) across the alley between 14th and 15th, and then ends at 15th and Garden.  You can click 
HERE
 to see the entire presentation which includes renderings of this portion of the structure. 
Let's just say it is very 
orange
…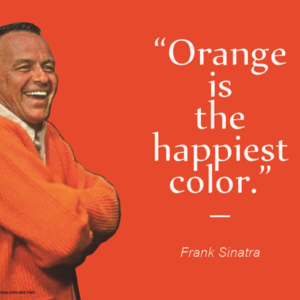 Picture Credit: DEP RBD Presentation
A new feature that was not previously known that I personally want to understand better is that this project will be incorporating storm sewer modifications that I previously was unaware of.  You can see the new yellow lines on the picture below. 

All storm sewer modifications are important to us, the question is always where does the money come from – is it from the $230M?  Or another source...
1200 BLOCK – SHOP SMALL ON THURSDAY'S
Please come up to 1200 Block of Washington (in the 2nd Ward) on the next two Thursday's (12th and 19th) from 5pm to 7pm for a festive shopping experience!  Help support your local businesses AND do some holiday shopping! #ShopLocal #TwoBirds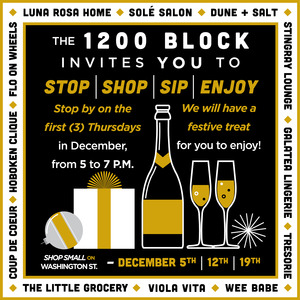 Swift Morris Interiors
 will also be participating in the event and will have decorating items for sale in her showroom.  And don't forget to stop by the block's latest addition - 
Dune and Salt
 whose entrance is on 12th street 
(sister store to The Girt in Sea Girt)
.
TIDE TURNING ON EMPTY STOREFRONTS – HOBOKEN'S FIRST SPECIAL IMPROVEMENT DISTRICT FUNDED
You may or may not recall, but in July, 
the City Council passed an ordinance to establish a city wide Special Improvement District
 to be called Hoboken Business Alliance.  At the City Council meeting last week, the City Council voted again 8-1 in favor of HBA's budget which will now allow the HBA to operate.  As I have said before, this is a historic step for Hoboken and resets the trajectory of our business community and local economy.  You know how you hear about all of the improvements going on with businesses in Jersey City?  They are all through SID's. 
I have been working for over 2 years on this and am so proud of all those involved who helped get it to this point.  I join a host of local business and commercial property owners on the board which is led by Eugene Flinn as President (Amanda's, Elysian Café and Alfalfa), Donna Garban (Little City Books) as Vice President, Armando Luis (Sparrows and La Isla) as Secretary and Dian Fini (Maridian Properties) as Treasurer.  I am looking forward to great things happening for our community in 2020.  

As always, please forward to anyone you think may be interested in receiving this.  And feel free to email me at [email protected] or call me at 201/208-1674 to discuss what you have read or anything else that is important to you.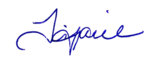 Hoboken City Council, 2nd Ward
Engage
.
 Inform
.
 Advocate
.
Do you like this post?
---